OPCO hosts keel laying ceremony for Dongbu Corp's caisson floating dock
Oriental Precision & Engineering ("OPCO") held the keel laying ceremony for 15,000-TLC caisson floating dock at its manufacturing facility in the Geojedo island on the south coast of Korea. The dock was commissioned by Dongbu Corp. on the 7th day of this month.
The ceremony was witnessed by the representatives from Dongbu and OPCO, the Korean ship classification authority, and a number of guests. The ceremony was accompanied by the traditional prayer service and a photo shoot.
With the ceremony OPCO began the construction of the caisson floating dock. The caisson floating dock is used to transport and launch the caisson, the prefabricated box-shape concrete components with cylinders that are used in the rapid construction method of building floating docks, bridges, and seawalls. This floating dock is scheduled for delivery by October this year to Dongbu.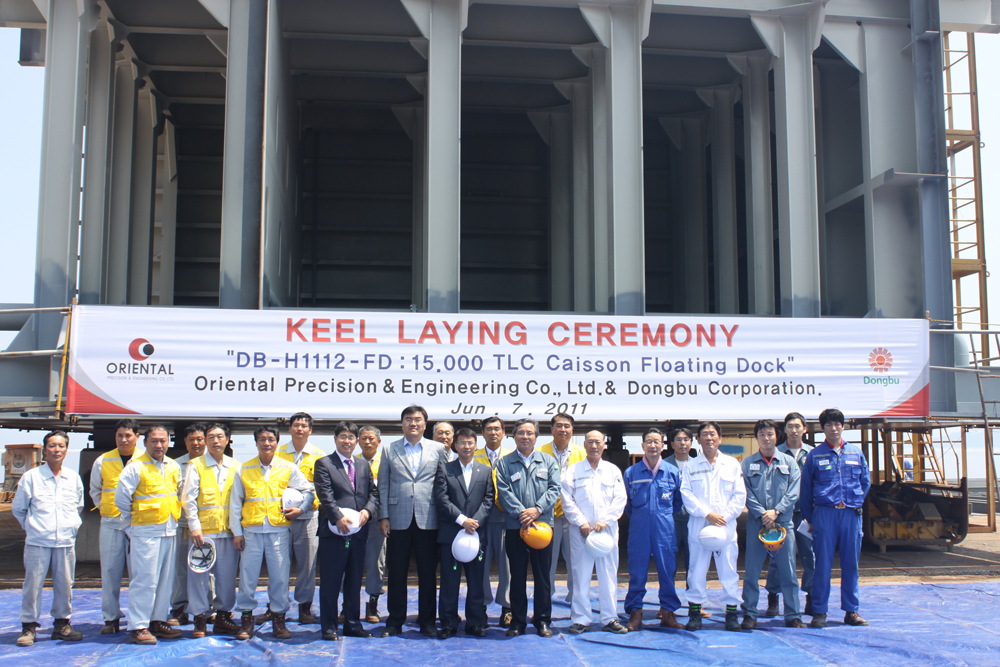 Photo: The attendees at the ceremony