OPCO delivers the 10K Coal Carrier for Hanjin
Oriental Precision & Engineering ("OPCO") has successfully delivered HJ-1005 Coal Carrier to Hanjin on June 23, 2011 after eleven long months of construction.
The contract to build the 10,000-DWT coal carrier, HJ-1005, was signed April 29 of last year; and the project began with the steel cutting ceremony on July 29 last year, and the ship's keel was laid on October 29. The ship was launched on March 19 this year, and it was test sailed on May 28, before it was titled "The Hanjin Green" when it was christened on June 13. The OPCO workers are currently preparing HJ-1005 Hanjin Green for its final delivery, and with successful delivery of HJ-1005, OPCO will have proven its quality and technology lead the special-purpose vessel industry.
The fact that OPCO was able to deliver the 10k coal carrier in time when it was the company's first attempt at building a ship of the class is the result of hard work by everyone at OPCO for the last thirty years.
The Hanjin Green will set sail for the first time on June 28 at Yeosu Thermoelectric Power Plant and will be in service transporting about 140,000 tons of coal to Yeosu Thermoelectric Power Plant every year.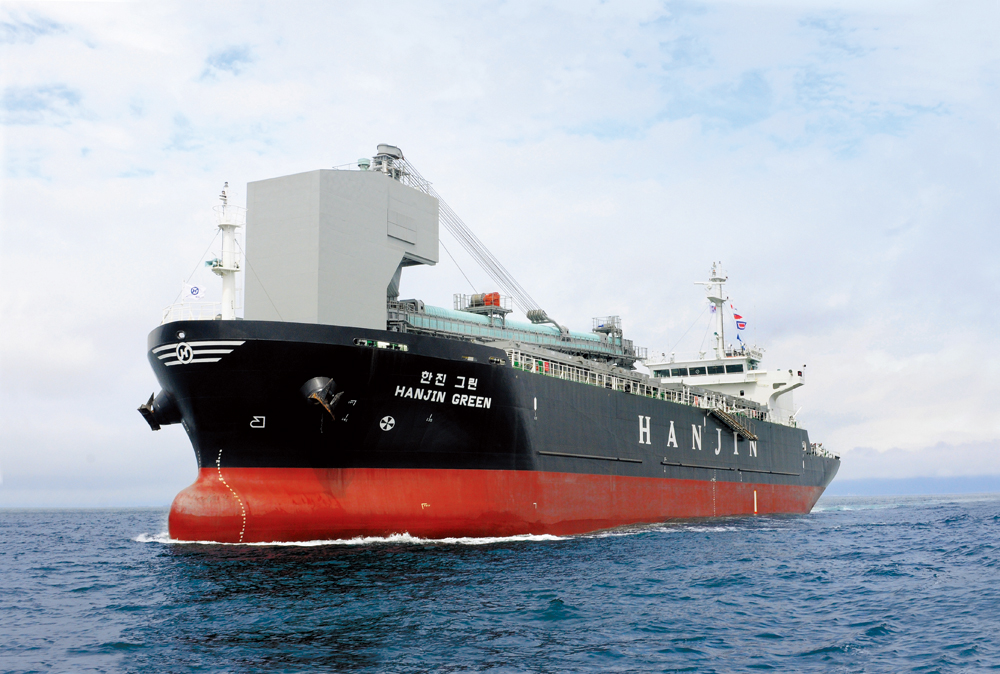 Photo: The Hanjin Green departing for its delivery on June 23, 2011