Oriental Precision & Engineering signs its first project contract with Oshima Shipbuilding Co.
Oriental Precision & Engineering ("OPCO") has signed a contract with Oshima Shipbuilding of Japan ("Oshima") on July 20, 2011.
With the signing of the contract OPCO will deliver a 430,000-ton deck house to Oshima by March 2012; and the contract entitles OPCO to carry on four more projects after the deck house delivery.
The fact that Oshima has delegated OPCO for a project is very significant for OPCO, because Oshima is known to have toughest quality standard among the Japanese shipbuilders. To grow this relationship between the two companies for the better OPCO will work hard to deliver the quality. OPCO has been working closely with a number of mid- to large-size shipbuilders in Japan since early 1990, and this contract will trigger OPCO's sales to explode in the Japanese market.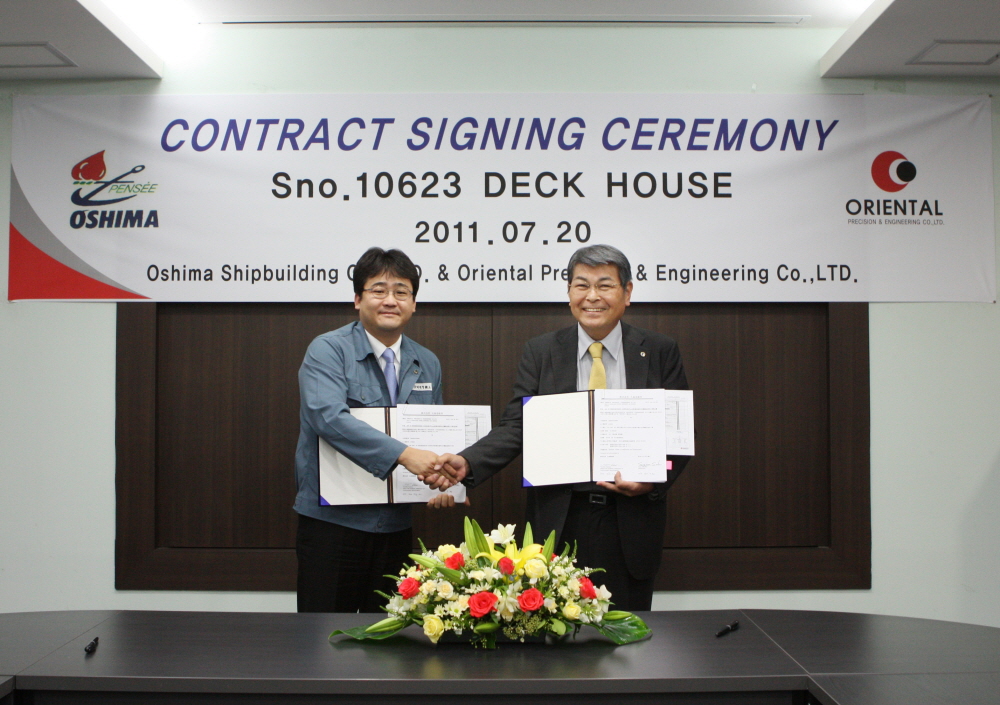 Photo: Mr. Sang-won Suh, the CEO and President of OPCO, and Yasuhiko Kajiwara, the procurement officer for Oshima pose after the contract signing.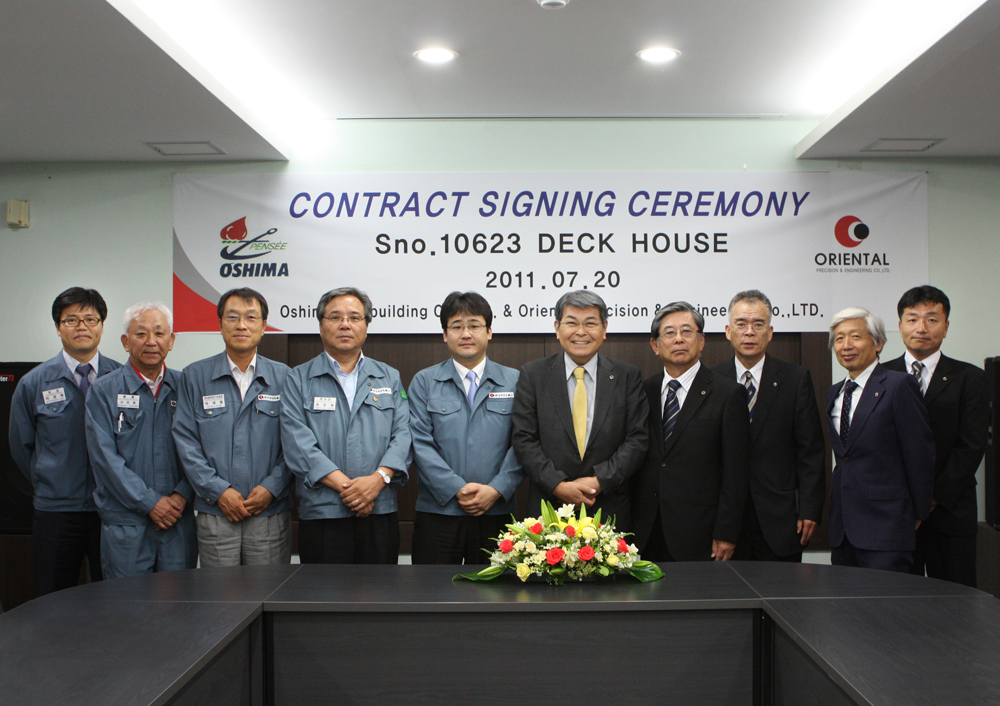 Photo: A group photograph of the attendees at the contract signing ceremony.