OPCO wins 200-Million-Dollar Overseas Sales Award
December 14, 2011, on the 48th anniversary International Trade Day ceremony held at Hotel Lotte Busan, Mr. Sang-won Suh, the CEO and the President of Oriental Precision & Engineering ("OPCO") received the "200-Million-Dollar Overseas Sales Award" as well as an industry merit award himself.
Since the inception in 1980, OPCO has been specializing in the construction of marine superstructures, machine components, and offshore plant support vessels. These OPCO products are sold to shipbuilders and ship companies all over the world, including those in Japan, China, Vietnam, and Singapore. Since the company sold its first product to a shipbuilder in Japan, OPCO has won the One-Million-Dollar Overseas Sales Award in 1987; Five-Million-Dollar Overseas Sales Award; Ten-Million-; Thirty-Million-; Fifty-Million-; 100-Million-Dollar Overseas Sales Award in 1991, 1994, 2001, 2003, and 2006, respectively. With this year's 200-Million-Dollar sales award, OPCO has won in total seven such awards—this is remarkable because the company has won the award in every administration since the Jeon Doo-Hwan administration in the 80s.
For the first time in 2011, Korea's annual international trade volume has exceeded one trillion dollars, and OPCO has certainly made a contribution to this breakthrough, especially when the world shipbuilding industry has recently suffering a distress. Slowing economy couldn't stop OPCO to become the sixth Busan-based company to win the award.
110 million dollars, or roughly the 40 percent of OPCO's last year total sales of 280 million dollars come from overseas export, and the company has recorded 202 million dollars in overseas sales from July of 2010 to June 2011, about 12% increase from the same period last year.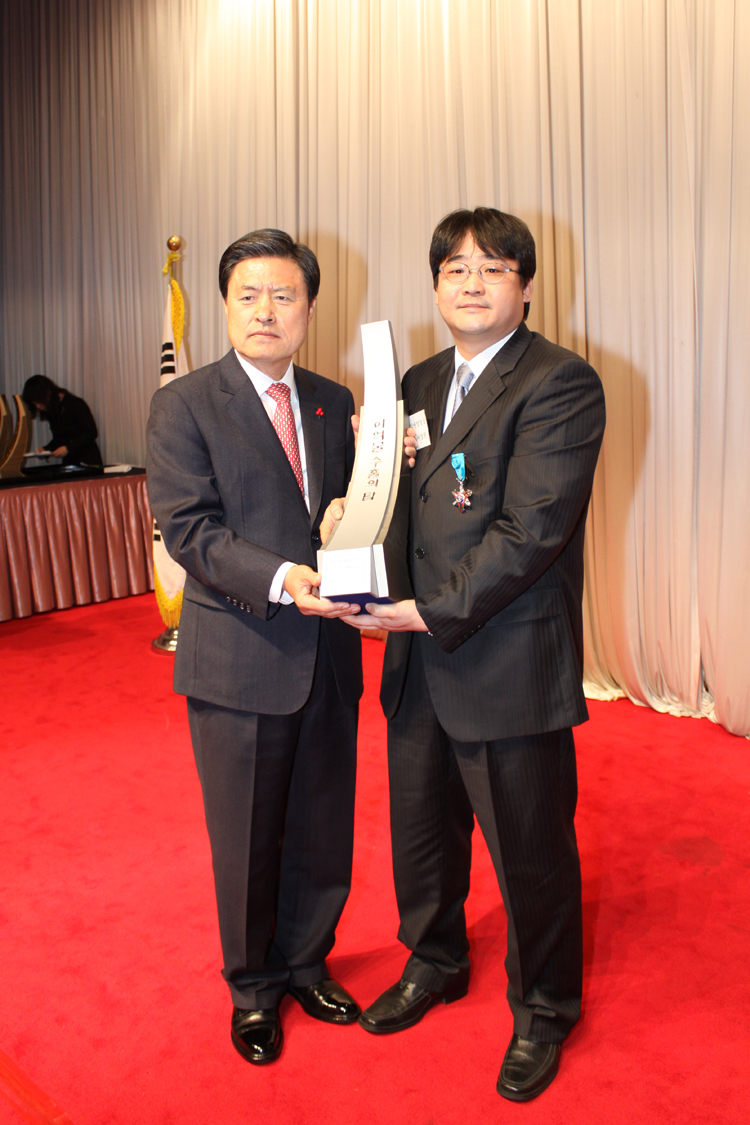 Photo: Mr. Nam-shik Huh, the mayor of Busan (left) and Mr. Sang-won Suh (far right) at the International Trade Day ceremony.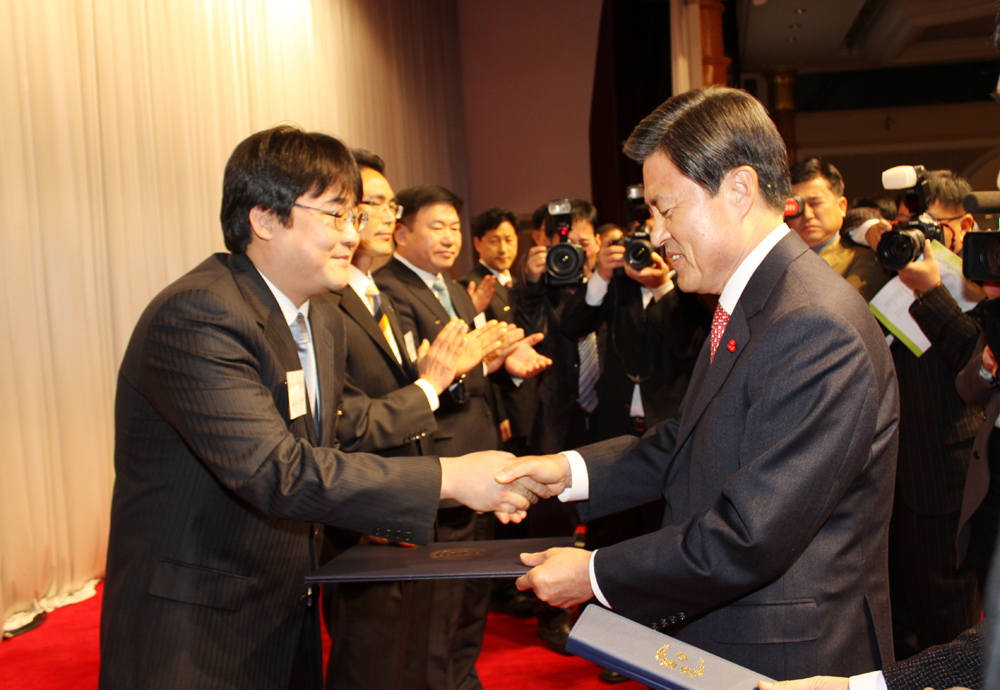 Photo: Mr.Suh receives the Industry Merit Award